At Sjávarpakkhúsið, we emphasize local ingredients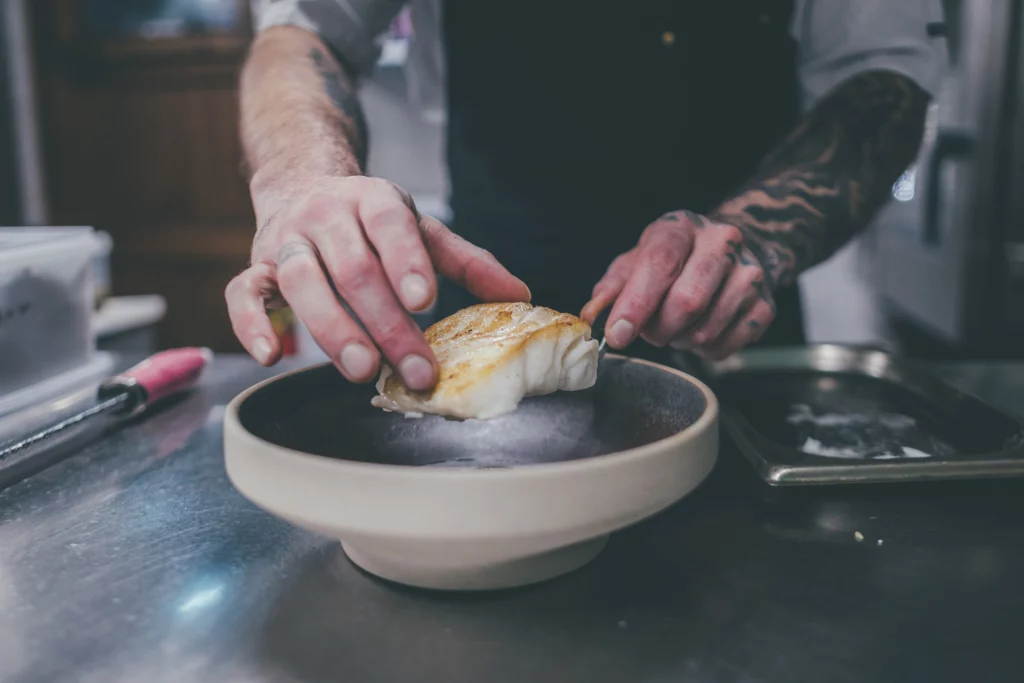 At the Seafood Packaging House, we emphasize local ingredients and sustainability and always strive to prepare high-quality food with as little impact on the environment as possible. We are very proud to work closely with fishermen, farmers, food producers, and breweries in our vicinity who provide us with the best possible ingredients. We choose ingredients and services from our local area, minimize food waste, and focus on reducing energy consumption, material usage, and waste. We have received the Swan Nordic Ecolabel, which is an official Nordic environmental certification. We want to be a good role model in environmental issues and show through our actions that environmental protection can be an integral part of daily life.
The restaurant Sjávarpakkhúsið takes its name from the activity that took place in the building years ago. The building is over 100 years old and has served various purposes in the history of Stykkishólmur, including being a sheep shelter, a packaging house, a storage for fishing gear, and now in recent years, a restaurant. Sjávarpakkhúsið is located in a beautiful spot by the harbor in Stykkishólmur. The atmosphere is relaxed and comfortable, and the walls of the place are adorned with old photos of seafaring heroes, keeping their memory alive. The restaurant is open year-round. There are thirty seats indoors and seating for thirty more on the outdoor deck.